Double Fine fans fund game
In just over 8 hours, Double Fine raised $400,000 on Kickstarter for an old-school point-and-click adventure game. What just happened?
Posted by 
PsiMonk
 09 February 2012 16:24:48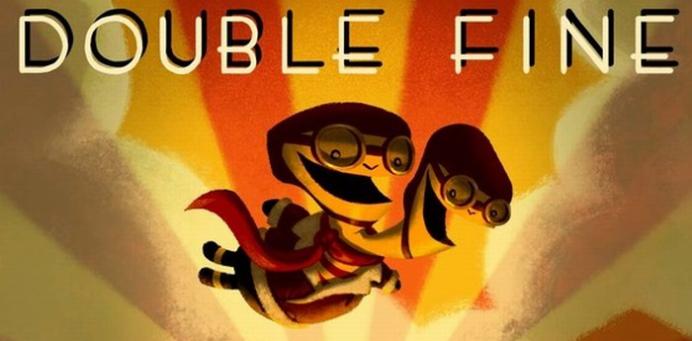 Double Fine Productions, the developer created by legendary designer Tim Schafer (Psychonauts, Stacking, Grim Fandango), has just not only funded their project to make a "brand-new, downloadable 'Point-and-Click' graphic adventure game for the modern age, but they've funded this oddball idea using money 
entirely pledged by fans of Double Fine/Schafer on Kickstarter
. But wait, there's more. Fans have already, in a day, pledged nearly a million dollars to the game and its creators (Schafer is apparently working alongside fellow point-and-click legend Ron "Monkey Island" Gilbert). That's a record for Kickstarter, double what was needed after a day, and news that will be causing traditional publishers to look distinctly nervous.
On the Kickstarter page, Schafer writes: "To finance the production, promotion, and distribution of these massive undertakings, companies like Double Fine have to rely on external sources like publishers, investment firms, or loans.  And while they fulfil an important role in the process, their involvement also comes with significant strings attached that can pull the game in the wrong directions or even cancel its production altogether.  Thankfully, viable alternatives have emerged and gained momentum in recent years."
Schafer has just cut out the middlemen - he's making the game, then marketing it and selling it (OK, via Steam) direct to the consumer. And the consumer apparently has an appetite for point-and-click adventure games - something no major publisher has bet on in years.
What's happening is digital media and distribution are revolutionising the games industry, like they are music, movies and books etc. Sure, that means piracy is an ever-greater problem. But here, instead we have someone finding an audience willing to pay rather than steal, and an idea that the traditional gatekeepers of the industry would have rejected. Like "indie" developers on smartphone app stores and elsewhere - the interesting stuff right now in games isn't Gears Of War 4, Modern Warfare 4 or Resident Evil 7 (who would pay to fund those on Kickstarter)? Or... does this all really mean that there's just a lot of us nostalgic older gamers with spare cash around? Answers on a postcard please...
SIMON MUNK
Simon Munk has been playing videogames since 1976. He has written on games and technology for over fifteen years for titles including MSN, The Times and FHM. He has won the GamesMediaAwards for Consumer Magazine Writer twice. Simon's favourite game ever is Gauntlet.
Blog Archive